The team behind the day to day work of Buganda Investments & Commercial Undertakings Limited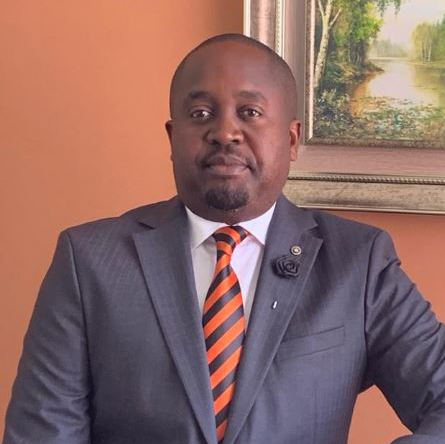 Roland Sebuwufu
Chief Executive Officer
Roland is an Entrepreneurial Management professional with 18years experience in Corporate/ Investment Banking, Broadcast – Media and Micro Small and Medium Business Enterprises (MSME). He holds a Masters in Business Administration (Finance and Accounting) from Makerere University, a Certified MSME Analyst from Galilee College Israel and a Degree in Finance and Accounting from Makerere University. Roland is the Chief Executive of Buganda Kingdom's Holding Company Buganda Investments and Commercial Undertakings Limited, and he sits on various boards including Namulondo Investments, a member of the University Council of Muteesa I Royal University, sits on the advisory board of Buganda Statistics Board and is a Board member of Tondeka Metro Company. Roland is a credit and Corporate Banking Coach in areas of Corporate Credit Analysis, Capital Structuring and Distressed Debt and Portfolio Management. He previously worked as the Head of SME/Corporate Banking in Equity Bank Uganda, Head of Credit Training SME's at Uganda Microfinance Limited. He was once a Television and Radio broadcaster, thus has vast knowledge in Media Production and Content Editing. Roland is a Rotarian who served as the President for Kisugu View at club level and has also served in various positions at District level. He is a committed practicing Christian and often engages in Church Activities.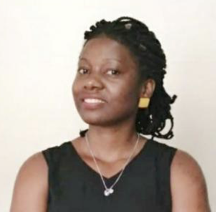 Namuli Esther Barbra
Principal Investments & Planning Officer
Namuli Esther Barbra holds a degree in population studies from Makerere University, she pursued a PDG in Public Administration at Uganda management Institute. Her experience in work operations process development for teams for 3 years exposed her to numerous managers and CEOs which refined her critical thought process and she is enthusiastic about participating in groups like think tanks. In addition she is passionately invested in people development and management and leadership coaching and creating tools that make leaders and managers better.
Barbra has three years' experience in developing curriculum and concepts, she joined the team to distil ideas at the conceptualization level and to also contribute to the incubation of our host of investment ideas which includes concepts and proposal writing to ground our investment ventures.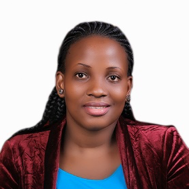 Sandra Namuddu
Administrator Officer
Sandra is an enthusiastic Team Player with experience and successful in system Administration. She holds a Diploma in Business Administration from Makerere University Business School, A certificate in Quality Management Systems (QMS), and a Certificate in administrative Support from Alison Courses International. Sandra previously worked with Kalende and Advocates as the assistant administrator, Cashier Teller in Mustaqbal money Transfer and as a Sales and Marketing officer in Uganda Telecom. She is also Passionate about Women Empowerment and Development.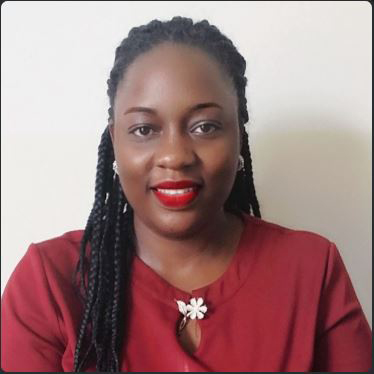 Caroline Nankinga
Dev't & Partnerships Officer
Caroline holds a Degree in Public Administration and Management from Nkumba University, a Certificate of Human Resource Management Nakawa College and a certificate in Management from Wollongong University Dubai. She was the Office Administrator/ Partnerships officer for Buganda Investments and Commercial Undertakings Limited for 4 years. Currently she is the Principal Development and Partnership Officer for Buganda Investments and Commercial Undertakings Limited as a point of liaison for the Kingdom and all development Partners as well as in charge of all development related partnerships of the Kingdom. Carol has previously worked as an Enrolment/Update Officer with Electoral Commission Uganda, Sales Service Representative with Atlas Ventures Uganda Limited and Sales Assistant Calvin Klein – Jashanmal National Company Dubai.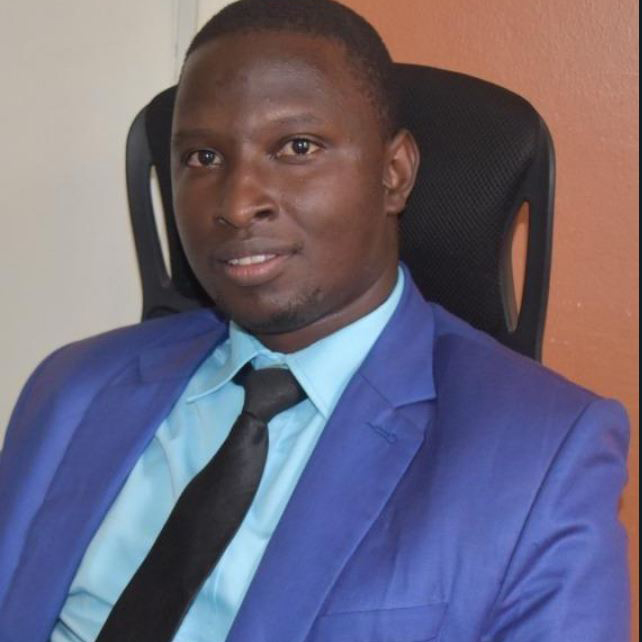 Vicent Ssenyondo
Dev't & Partnerships Officer
Vicent holds a Post Graduate Diploma in Monitoring and Evaluation from Uganda Management Institute (UMI), a Bachelor's Degree in Statistics from International University of East Africa, a certificate in Monitoring and Evaluation from University of the Witwatersrand in Johannesburg, South Africa, a certificate in Data Analysis from Makerere University. Vicent is the Principal Development Partnerships Officer of Buganda Kingdom's holding company, Buganda Investments and Commercial Undertakings Limited (BICUL). Vicent is attached to a number of consultancy forms in the country, and he is a director of trainings and consultancy at DEVACI CONSULTS LTD, where he is a lead trainer / consultant in many data management and analysis statistical packages. He has previously worked as a statistician at Divine Care Ministries, Monitoring and Evaluation Officer at Children at Risk Action Network (CRANE). Throughout his work, Vicent strives to see a change in the lives of all people of Buganda, through advocating for funds from the various Kingdom partners that translate into various projects that can benefit a wide range of the Kingdom people at the grass root levels.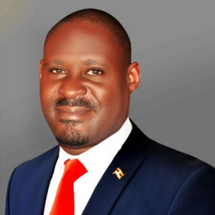 Mugagga Peter Lwegaba
Asst. Partnerships Officer
Peter Mugagga is a development management professional with experience in managing development projects in gender, child protection, livelihood restoration, HIV/AIDS and budget advocacy. Peter blends competences in designing, implementing, monitoring and evaluating projects, research, strategic planning, policy analysis, organizational development, capacity building and grants management. He has expertise in risk assessment, impact evaluation, training and mentoring, and database design. He also has experience in child participation, youth empowerment, and GBV prevention and response. 
Peter began his career with Fagil Mandy Education Consultancy as a Programme Assistant where he facilitated trainings for student leaders and teachers on improving the learning environment. He then moved to the African Network for Prevention and Protection against Child Abuse and Neglect (ANPPCAN Uganda), an organization that is part of an Africa-wide network that prevents violence against children. At ANPPCAN, he served as a Programme Assistant, Programme Officer and Programme Coordinator for Programming, Organizational Development, Capacity Building and M&E, which included spending some of the years at ANPPCAN Kenya and ANPPCAN Ghana.  He later worked with Trias East Africa, where he provided M&E and programme support to the Trias Country Programme and Grantees. He also worked at Action For Development (ACFODE) as an M&E Specialist, where he supported the organization in M&E and integrating budget advocacy in the organization's work. He was on the CSO team that developed and submitted to the Parliament of Uganda position papers with alternative budget proposals on key needs of women, youth, children, elderly, PWDs and other vulnerable groups. Currently, Peter is the Principle Development Partnerships Officer for the Kingdom of Buganda. He is responsible for development partners supporting development work in the Kingdom. He is stationed at BICUL. 
Peter holds a Bachelor's Degree in Social Sciences from Makerere University and a Post Graduate Certificate in Monitoring and Evaluation from MS Technical Centre for Development Corporation in Arusha-Tanzania. He holds certificates in development programming including child rights programming, gender and development, strategic planning, M&E, and financial management. He has membership to various professional bodies including the Civil Society Budget Advocacy Group (CSBAG) and the Uganda Evaluation Association (UEA).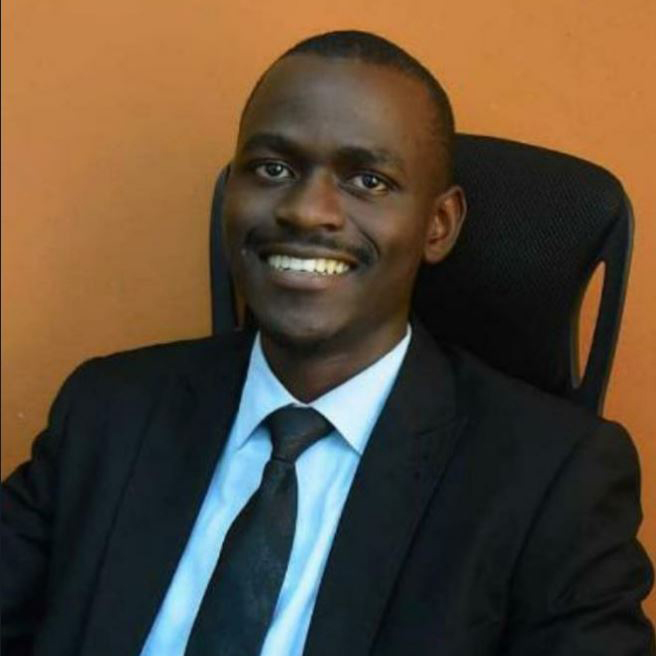 Mulema Hakim
Statistics Officer
Mr. Mulema Hakim holds an MSc (Economics and Finance) from Cardiff focusing on Econometrics and BCom (Economics and Finance) from the University of Cape Town. Before joining the Buganda Statistics Unit, Mulema Hakim worked with KSK Associates for over 2 years in audit and administration. He is currently the Statistics Officer for Buganda Statistics Unit which is housed under Buganda Investments and Commercial Undertakings Limited (BICUL).
Babirye Alice
Office Assistant