The board behind the leadership of Buganda Investments & Commercial Undertakings Limited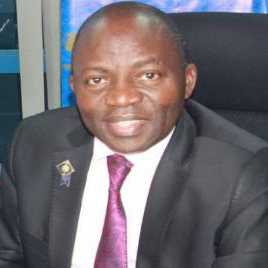 Stephen Mwanje
Board Chairman
Board Chairman​
Stephen is the Managing Director of BM Forex Bureau Ltd. He is the past District Governor of Rotary 9200 and has been actively involved in mobilizing resources for the construction of the cancer ward in Nsambya Hospital Uganda. He is the board chairman for BICUL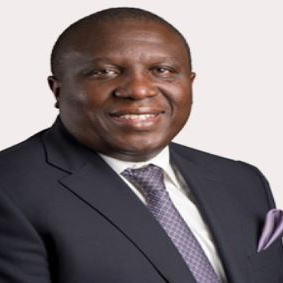 Jimmy D. Mugerwa
Deputy Board Chairman
Deputy Board Chairman
Mugerwa is a Senior Executive with over 25 years of Oil industry experience across Government relations, Sales, Operations and Marketing. He holds a Post Graduate Diploma in Corporate Governance from Financial Times/ Pearson (2016 – 2016), B.Sc. (Agriculture), Agriculture Economics option from Makerere University, Executive Business Leadership programme from IMD, Lausanne, Switzerland and M.Sc, Agriculture Disease Management from University of Wales, Aberystwyth among other qualifications. Mugerwa joined Tullow Oil Uganda in July 2012 as General Manager for Tullow Oil's Ugandan operations, joined from Shell's East Africa business where he was most recently General Manager of Sales & Operations and Shell's Kenya Country Chairman. Mugerwa also serves on a number of Boards of top companies; He is the Chairman, Board of Directors, DFCU bank, a Non-Executive Director – East African Breweries Ltd (part of Diageo Plc), Chairman and Technical working Group for Oil & Gas sector, Presidential Investor Round Table (PIRT V). He is also a former Chairman of the Managing committee for Starehe Boys centre(2010-2018), Kenya Oil Industry Supply coordination committee (2009-2012) and a former Director of Petroleum institute of East Africa(2009-2012). He has also previously held directorship of Several Boards for Shell companies across East Africa.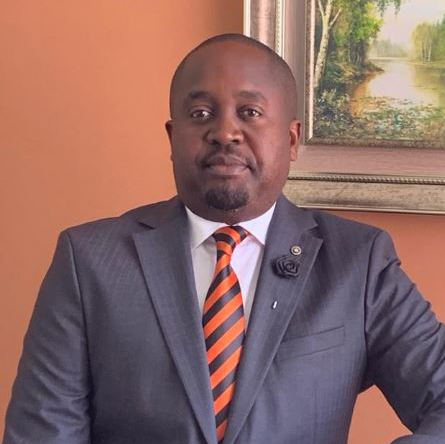 Roland Michael Sebuwufu
Chief Executive Officer
CEO
Roland is an Entrepreneurial Management professional with 18years experience in Corporate/ Investment Banking, Broadcast – Media and Micro Small and Medium Business Enterprises (MSME). He holds a Masters in Business Administration (Finance and Accounting) from Makerere University, a Certified MSME Analyst from Galilee College Israel and a Degree in Finance and Accounting from Makerere University. Roland is the Chief Executive of Buganda Kingdom's Holding Company Buganda Investments and Commercial Undertakings Limited, and he sits on various boards including Namulondo Investments, a member of the University Council of Muteesa I Royal University, sits on the advisory board of Buganda Statistics Board and is a Board member of Tondeka Metro Company. Roland is a credit and Corporate Banking Coach in areas of Corporate Credit Analysis, Capital Structuring and Distressed Debt and Portfolio Management. He previously worked as the Head of SME/Corporate Banking in Equity Bank Uganda, Head of Credit Training SME's at Uganda Microfinance Limited. He was once a Television and Radio broadcaster, thus has vast knowledge in Media Production and Content Editing. Roland is a Rotarian who served as the President for Kisugu View at club level and has also served in various positions at District level. He is a committed practicing Christian and often engages in Church Activities.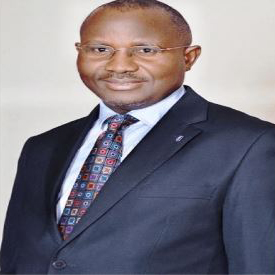 Board Memeber
Fabian Kasi is an accountant, bank executive, and businessman in Uganda, the third-largest economy in the East African Community. He is the managing director and chief executive officer of the Centenary Bank, the fourth-largest commercial bank in the country who started as a Banking Officer at Bank of Uganda in 1992. He holds a Bachelor's degree in Commerce and Accounting from Makerere University, as well as an MBA from the University of New Castle in the UK. Fabian worked as a Director of Finance & Administration at Finca Uganda, a global microfinance organization, before heading out to Rwanda's Banque Commerciale du Rwanda (BCR) as CFO.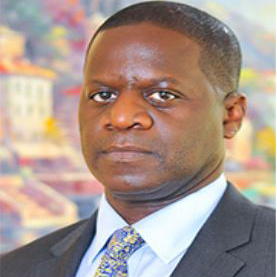 Timothy K. Masembe
Board Member
Board Member
Masembe is the managing partner of MMAKS Advocates and the head of the firm's Litigation Department whose practice focuses mainly on commercial litigation and arbitration, as well as corporate and commercial law. Timothy holds an LLB (Hons.) degree and was called to the Bar of England and Wales in 1992. In addition, he holds a Diploma in Legal Practice of the Law Development Centre in Uganda. ? He is a Barrister-at-law and a Member of the Honorable Society of the Inner Temple, UK. Timothy has also been consistently ranked as a Band 1 commercial lawyer by Chambers Global. Timothy is an external lead counsel for the Bank of Uganda and has thus been at the center of the reconstruction and improvement of Uganda's entire banking sector. In addition, Masembe has served as a member of the Capital Markets Authority Board.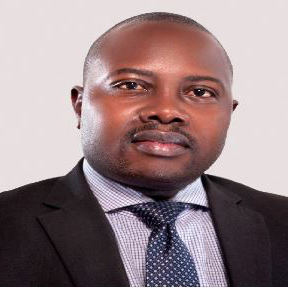 Micheal K. Mwebe
Board Member
Board Member
Michael is the Managing Director of Central Broadcasting Service Ltd (CBS). He holds a Master's Degree in Public Administration and Management and a BA (SS) Econ, Political Science. Michael worked as the Station Administrator for 3 years and as a Secretary to Taskforce and Project Coordinator Central Broadcasting Service Ltd (CBS).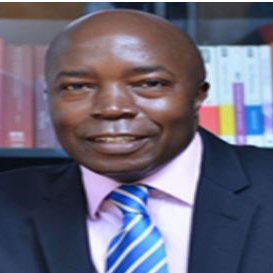 Francis Kamulegeya
Advisor
Advisor
Francis Kamulegeya is the Country Senior Partner of PwC Uganda and a member of the PwC Africa Governance Board. He has been working with PwC for 22 years, and has served as a Partner / Director in PwC since 2005. After graduating from Makerere University in 1990, Francis joined Blythe & Co Chartered Accountants in London where he trained and qualified as Chartered Certified Accountant (ACCA) in 1994. He then joined PwC London office in 1996 where he trained and qualified as a Chartered Tax Advisor (CTA) in 1999. He relocated to PwC Uganda in 2000 and was later transferred to PwC Kenya in 2003 where he worked for five years until 2007, after which he returned to PwC Uganda to lead the PwC Uganda firm as the Country Senior Partner. His professional work extends to both corporate and personal taxation, financial, commercial and investment advice working mainly with a wide a range of clients which include PwC's global multinational clients with operations in East Africa, mainly in the manufacturing, telecoms, financial services, retail and trade, and the emerging oil and gas sector.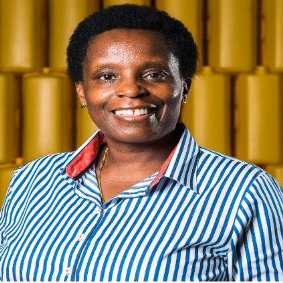 Ms Barbara Mulwana
Board Member
Board Member
Barbara Mulwana is the Executive Director of Nice House of Plastics; a recognized brand in the manufacture of plastics in Uganda, wholly owned by the Mulwana family, which she has run since 1991. Barbara started working with Nice House of Plastics after working as an Applications Engineer with Good Year Tyre and Rubber Company (Akron, Ohio) and worked as Head of the Sales and Marketing Departments respectively in Nice House of Plastics before assuming her current role as Executive Director. She also serves as the chairperson of the Uganda Manufacturers' Association.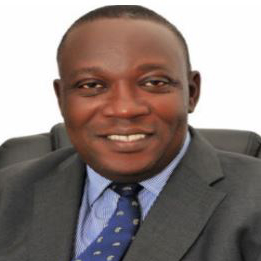 Fredrick M. Kitaka
Board Member
Board Member
Fredrick is the Executive Director of CIPLA Uganda. He is one of the founding directors and Chief Financial Officer of CIPLA Quality chemicals Limited. He holds a Bachelors of Science Degree in Physics and Mathematics from Makerere University and holds a degree in Accounting and Financial Management from the University of Buckingham