The Royal Kingdom of Buganda
The Incubation Division is the department holding the fort within Buganda Investments and Commercial Undertaking Limited (BICUL) to incubate ideas and initiatives that are designed to boost the Kingdom's investment portfolio and equity. The Incubation Division's focus is to mainstream engagement in viable appropriate investment and commercial undertakings for financing and/or co-financing of Buganda's economic, social and cultural development programs. It is an ideation unit which focuses on initiating and receiving, processing and monitoring the implementation of the projects approved by the Kingdom's Executive structures. The Division seeks to identify and interest potential investors on the available investment opportunities in pursuit and development of risky business opportunities as we contribute to the achievement of the Kingdom's Strategic Plan. In coordination with all Buganda ministries and institutions to achieve our mission, the Incubation division is the Kingdom's platform that tries out new things, offering the ability to face the unknown, to experiment with new ideas, and act with great openness and flexibility.
Preparing and presenting different investment opportunities available in the Kingdom of Buganda to the potential local and international investors..
Engaging in the creation of innovative and sustainable start-up companies/support their growth and development.
Developing and implementing new initiatives for incubation service offerings to potential investment partners and Kingdom companies. Developing new ideas into viable businesses.
Developing and leveraging the Kingdom's brand for the benefit of the people of Buganda.
Assisting the Kingdom Institutions in proposal writing, pitch deck, business development, fundraising as well as relevant linkages to established companies for business opportunities.
Fostering the entrepreneurial mindset in the Kingdom institutions to drive innovation capabilities.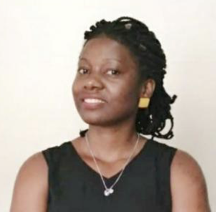 Namuli Esther Barbra
Principal Investments and Planning Officer
Email: namuli@bicul.co.ug
Some of Our Current Partners