The team behind the day to day work of Buganda Investments & Commercial Undertakings Limited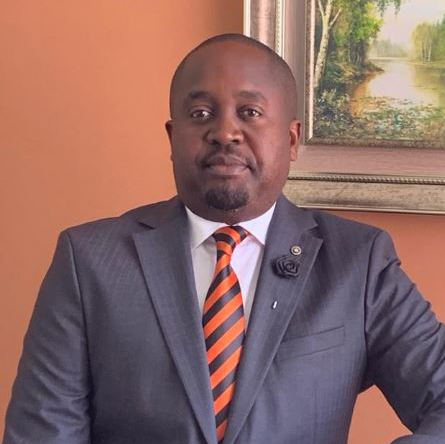 Roland Sebuwufu
Chief Executive Officer
Roland is an Entrepreneurial Management professional with 18years experience in Corporate/ Investment Banking, Broadcast – Media and Micro Small and Medium Business Enterprises (MSME). He holds a Masters in Business Administration (Finance and Accounting) from Makerere University, a Certified MSME Analyst from Galilee College Israel and a Degree in Finance and Accounting from Makerere University. Roland is the Chief Executive of Buganda Kingdom's Holding Company Buganda Investments and Commercial Undertakings Limited, and he sits on various boards including Namulondo Investments, a member of the University Council of Muteesa I Royal University, sits on the advisory board of Buganda Statistics Board and is a Board member of Tondeka Metro Company. Roland is a credit and Corporate Banking Coach in areas of Corporate Credit Analysis, Capital Structuring and Distressed Debt and Portfolio Management. He previously worked as the Head of SME/Corporate Banking in Equity Bank Uganda, Head of Credit Training SME's at Uganda Microfinance Limited. He was once a Television and Radio broadcaster, thus has vast knowledge in Media Production and Content Editing. Roland is a Rotarian who served as the President for Kisugu View at club level and has also served in various positions at District level. He is a committed practicing Christian and often engages in Church Activities.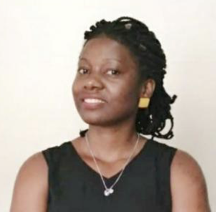 Namuli Esther Barbra
Principal Investments & Planning Officer
Namuli Esther Barbra holds a degree in population studies from Makerere University, she pursued a PDG in Public Administration at Uganda management Institute. Her experience in work operations process development for teams for 3 years exposed her to numerous managers and CEOs which refined her critical thought process and she is enthusiastic about participating in groups like think tanks. In addition she is passionately invested in people development and management and leadership coaching and creating tools that make leaders and managers better.
Barbra has three years' experience in developing curriculum and concepts, she joined the team to distil ideas at the conceptualization level and to also contribute to the incubation of our host of investment ideas which includes concepts and proposal writing to ground our investment ventures.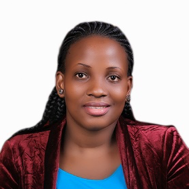 Sandra Namuddu
Administrator Officer
Sandra is an enthusiastic Team Player with experience and successful in system Administration. She holds a Diploma in Business Administration from Makerere University Business School, A certificate in Quality Management Systems (QMS), and a Certificate in administrative Support from Alison Courses International. Sandra previously worked with Kalende and Advocates as the assistant administrator, Cashier Teller in Mustaqbal money Transfer and as a Sales and Marketing officer in Uganda Telecom. She is also Passionate about Women Empowerment and Development.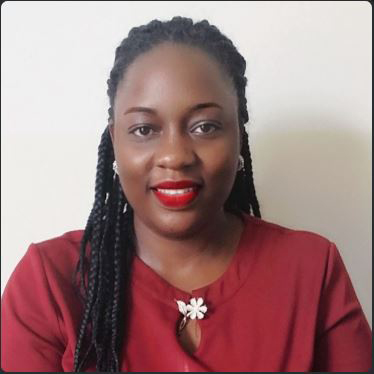 Caroline Nankinga
Human Resource/Monitoring and Evaluation Officer
Caroline holds a Degree in Public Administration and Management from Nkumba University, a Certificate of Human Resource Management Nakawa College and a certificate in Management from Wollongong University Dubai. She was the Office Administrator/ Partnerships officer for Buganda Investments and Commercial Undertakings Limited for 4 years.
 Currently she is the Human Resource/Monitoring and Evaluation Officer for Buganda Investments and Commercial Undertakings Limited as a point of liaison for the Kingdom and all development Partners as well as in charge of all development related partnerships of the Kingdom. Carol has previously worked as an Enrolment/Update Officer with Electoral Commission Uganda, Sales Service Representative with Atlas Ventures Uganda Limited and Sales Assistant Calvin Klein – Jashanmal National Company Dubai.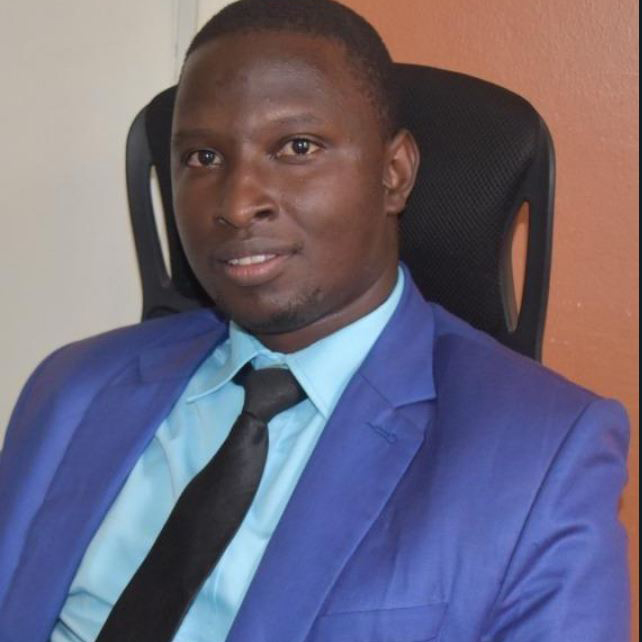 Vicent Ssenyondo
Dev't & Partnerships Officer
Vicent holds a Post Graduate Diploma in Monitoring and Evaluation from Uganda Management Institute (UMI), a Bachelor's Degree in Statistics from International University of East Africa, a certificate in Monitoring and Evaluation from University of the Witwatersrand in Johannesburg, South Africa, a certificate in Data Analysis from Makerere University. Vicent is the Principal Development Partnerships Officer of Buganda Kingdom's holding company, Buganda Investments and Commercial Undertakings Limited (BICUL). Vicent is attached to a number of consultancy forms in the country, and he is a director of trainings and consultancy at DEVACI CONSULTS LTD, where he is a lead trainer / consultant in many data management and analysis statistical packages. He has previously worked as a statistician at Divine Care Ministries, Monitoring and Evaluation Officer at Children at Risk Action Network (CRANE). Throughout his work, Vicent strives to see a change in the lives of all people of Buganda, through advocating for funds from the various Kingdom partners that translate into various projects that can benefit a wide range of the Kingdom people at the grass root levels.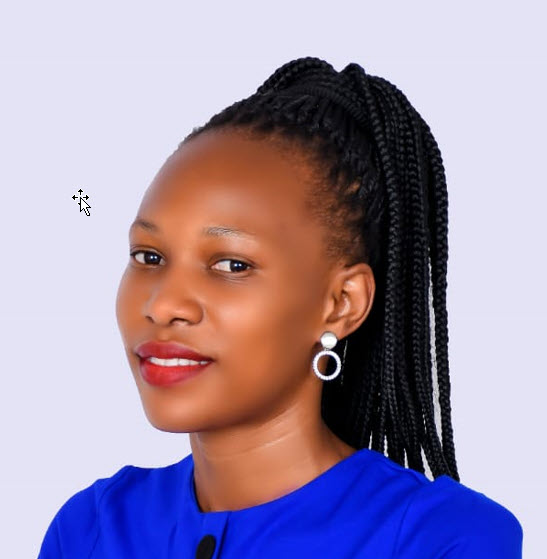 Namubiru Winnifred​
Statistics Officer
Namubiru is a results-oriented, conscientious, and efficient individual with extensive communication, M&E, and administrative experience. I hold a Postgraduate Diploma in Monitoring and Evaluation From Uganda Management and Technology university, Bachelor's Degree in Business statistics from Makerere University ,Certificate in Data Management and Analyses  and Certificate in monitoring and Evaluation-Planning &Practice.
She has worked with Penal Reform International as Monitoring and evaluation officer responsible for maintaining and improving the quality and impact of the organization's work  by ensuring that project proposals include a log-frame and a monitoring framework to measure results; 
She has also worked at Whave solutions Karamoja as Monitoring and Evaluation officer responsible for regular update of information in the online data management, analyze quantitative and qualitative data received on a monthly basis and produce monthly reports for the project. In addition, she worked with Lida Africa as Monitoring and evaluation officer where I performed a wide range of duties that included designing monitoring tools, identifying optimal data collection tools, tracking evaluation recommendations and synthesizing learning.
She has experience in electronic data collection, data cleaning and verification as well as data processing and knowledge on different statistical packages like Excel, SPSS and ODK (open data kit) plus Ability to analyze both qualitative and quantitative data.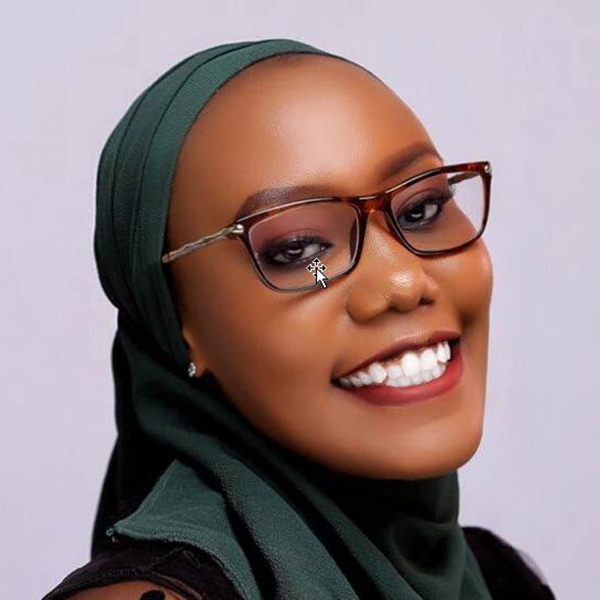 Nabuyondo Hamirat Shibah
Statistics Officer
Shibah Hamirat is impassioned with charity, community work and promoting a better livelihood for the underprivileged people. She is also an advocate for female youth empowerment.
She holds a Bachelors degree of science in Business Statistics at Makerere University and currently a level 2 Certified Public Accountant student. She volunteered with United States Agency for International Development for 1 year as a Data auditor and a trainee at Uganda Civil Aviation Authority as Statistical Assistant. 
She strives to pursue and attain the highest standard of professionalism and career development to give back to the community through service delivery. She intends to implement the knowledge she has achieved over time to be a result oriented lady.
Mukiibi Herman Joseph
Principle Developments and Partnerships Officer
Herman Joseph Mukiibi holds a Bachelor's Degree in Child Development Psychology from UCU, Post graduate training in Public health from University of Minnesota School of Public Health, Harvard Medical School, and Liverpool School of Tropical Medicine. A Certificate in Education PEDAGOGY for institutions of higher learning, Certificate in Lott's Quality Assurance Sampling. 
He has worked with NGOs, Institutions and other bodies including RHSP as a Public Health Researcher, a Program Coordinator for donor funded programs with African Medical and Behavioral Science Research Organization-Urocare, he has participated in writing grants and designing interventional programs for implementation with AMBSO, a course Coordinator and Tutor / Examiner of health studies at UCU for four years and worked as Chairperson Regional Advisory Committee for AIDS Information Center. (Research Grants Advisor) for four years.
He holds a Diploma from East African University Sports Federation and a Certificate of Good Clinical Practice from Urology and Nephrology Hospital Kampala (Conducting Research on Human subjects). He is a registered member of the INEBRIA- International Network on Brief Interventions for Alcohol and other Drugs for six years (Research Fellow). He has passion for public health, social-economic Research Intervention and implementing donor funded programs. Currently he works as a Principal Development and Partnerships Officer with BICUL.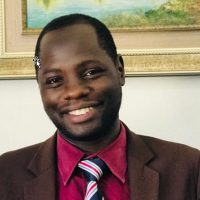 Bagenda Augustine
Principle Developments and Partnerships Officer
Augustine Bagenda works with the team to support actualization of institutional strategies and partnerships. He contributes to the Strategic Partnerships Unit interventions that includes; supporting creation and maintenance of strategic relationships with partners, monitors partners deliverables, and reports as agreed in MoUs, writes concepts and proposals for funding. Augustine is a first born child and was raised with his nuclear family in Wakiso district. 
He attended Lubiri Secondary School for O' level and St. M. Kalemba Secondary School for A' level, pursued a degree in education from Makerere University and MA in Development Studies at Uganda Martyrs University. On addition to this education background, Augustine has had short courses and trainings for social and financial Education, child protection and case management, Education that pays for itself, Adolescent Sexual Reproductive Health, monitoring and evaluation, participatory rural appraisal as well as school management trainings. Augustine has over 10 years' experience in programmes management, research, teaching and learning as well as programmes monitoring and evaluation. He is passionate about inspiring people to realize personal and career goals and is in socio-economic programmes management and strategic partnerships.
Augustine participates in both in and outdoor games that are; football, volleyball, swimming, chess, scrabble, and table tennis.  He feels happy networking with people of ideas aimed at changing people's lives. He often listens to country music in his free time.